Education
Wij distribueren diverse merken die professionele oplossingen bieden voor universiteiten, hogescholen maar ook voor het basisonderwijs. Van remote camera's die college's vast kunnen leggen en streamen tot interactieve displays. Bekijk onderstaand de diverse mogelijkheden en neem contact op met onze collega's voor een totaaloplossing op maat.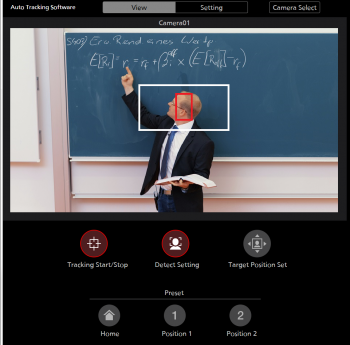 Panasonic Lecture Capture met Panasonic remote camera's
Met de volgsoftware van Panasonic kunnen personen gevolgd worden met een externe camera van Panasonic. Deze functie is bij uitstek geschikt voor onderwijsinstellingen en videoconferenties.
Wanneer de software wordt geactiveerd op hetzelfde netwerk als uw camerasysteem, herkent deze automatisch een persoon de zich vóór een PTZ-camera bevindt en laat de camera deze persoon volgen.
Dankzij het gebruik van "bewegingsdetectie"-technologie kan het onderwerp worden gevolgd, ongeacht of de richting waarin de persoon kijkt. Op die manier blijft de persoon in beeld, ook al staat hij of zij met de rug naar de camera.
Voor extra nauwkeurigheid kan de gevoeligheid van de volgfunctie worden ingesteld op de hoeveelheid bewegingen die de betreffende persoon maakt.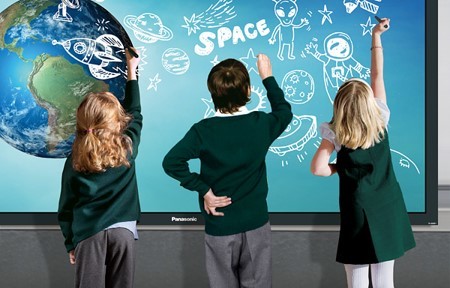 Panasonic Interactieve Touch Displays
Connect. Create. Share.
Goede communicatie is de sleutel in elk klaslokaal. Begin direct met presenteren op het whiteboard, importeer en wijzig media draadloos, brainstorm ideeën met teams op externe locaties en e-mail de voortgang direct vanuit het display. Doe het allemaal vanuit een intuïtief touchscreen met minder kabels en zonder afstandsbediening.
Lees meer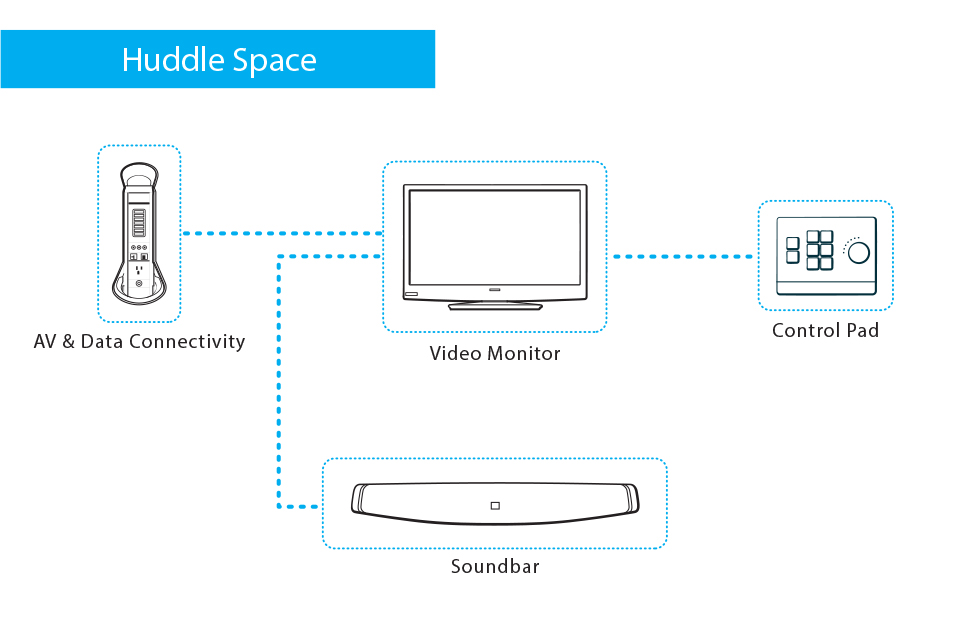 JBL Educational Solutions
Small Room, High Demand, Student-to-Student Collaboration
It's nothing fancy – just a small room with a table, display, connectivity, a few chairs and a door. But, amazingly, it always seems to be occupied by people who just need a quiet place to get together and collaborate. And when you add capabilities for students to access, display and share content and/or video conference, you have a successful huddle space.