Video mapping / blending
Video mapping is een techniek waarbij er bewegend beeld op een oppervlakte of object wordt geprojecteerd. De laatste jaren heeft Panasonic enorm geïnnoveerd en zijn de mogelijkheden met de projectoren van Panasonic eindeloos. De kracht, resolutie, betrouwbaarheid en grootte van de projectoren die door Panasonic op de markt worden gebracht, zijn in staat fantastische video mapping projecten neer te zetten.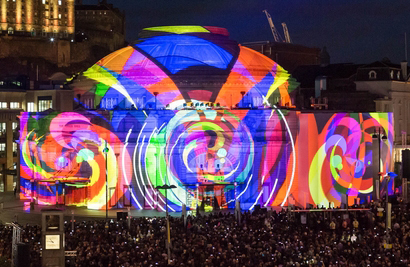 Delivering a symphony of light at the Royal Albert Hall
Panasonic-projectoren zijn gebruikt om de herdenking van de eerste wereldoorlog opmerkelijk in beeld te brengen tijdens zowel de openingsavond van de BBC Proms als het Edinburgh International Festival.
Gebruikte projectoren - PT-RZ31K
Uitdaging - Een musicaal en visueel verhaal vertellen om het einde van de eerste Wereld Oorlog te herdenken door middel van het gebruik van twee gebouwen.
Oplossing - Met 20 Panasonic PT-RZ31K laser projectoren, welke bekend staan om hun betrouwbare helderheid en compacte behuizing, is een verbazingwekkend mooie beleving gecreëerd.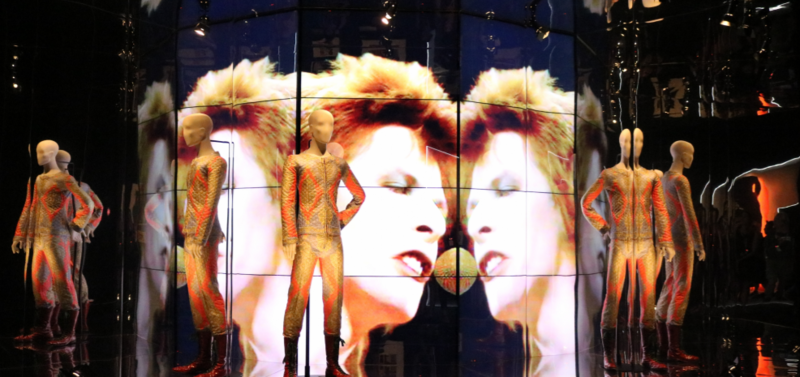 Panasonic video mapping voegt ''stardust'' toe aan de ''David Bowie Is'' ervaring
Panasonic creëerde een interactieve reis door de David Bowie exhibition waar ruim 130,000 bezoekers op af zijn gekomen.
Gebruikte producten - PT-JW130 Space Player, PT-DZ21K2, PT-RZ570
Uitdaging - Een eerbetoon aan een fantastische artiest creëren door het neerzetten van een interactieve reis welke voldoet aan de eisen van een divers publiek.
Oplossing - Er is een multi media route gecreëerd met meeslepende projectie waarbij 3 PT-RZ5770 laser projectoren, 4 20,000lm PT-DDZ21 projectoren, 2 PT-DZ6700 projectoren en een space player zorgen voor een ongekende ervaring.