Professionele displays
Panasonic biedt een breed assortiment aan professionele displays voor elke toepassing. De displays staan garant voor haarscherpe beelden met een ongeëvenaarde kleurechtheid en een brede inkijkhoek.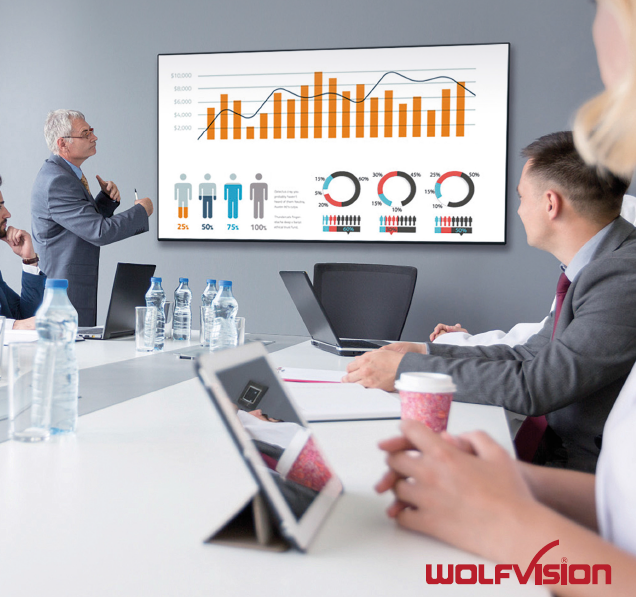 NO DONGLE. NO SET-TOP BOX. JUST PRESENT.
Panasonic en Wolf Vision introduceren een unieke, krachtige en volledig geïntegreerde draadloze presentatie oplossing.
Voor gebruik in een vergaderruimte, klaslokaal of huddle space - alle ogen kunnen zich concentreren op de presentatie zonder de afleiding van onooglijke draden, kabels, dongles en settopboxen. Probleemloze schermdeling voor iedereen met smartphones, laptops en tablets.
Wolf Vision & de Panasonic SQ1 Serie
Met zijn volledig geïntegreerde WolfVision Cynap Pure SDM-kaart, heeft de oplossing geen bekabeling nodig.

De SQ1-serie van Panasonic, 's werelds eerste display range die beschikt over een een Intel® SDM-slot en daarnaast ook hoge helderheid en 4K resolutie biedt. Naast de reguliere SQ1 serie is de oplossing ook compatible met de SQ1 touch serie.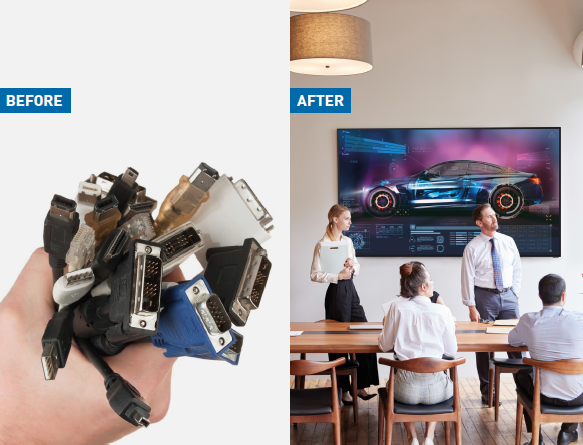 Prijslijsten ontvangen?
Wij sturen u graag de laatste prijzen toe, vraag deze hier aan of neem contact op met ons via (073) 639 26 00.