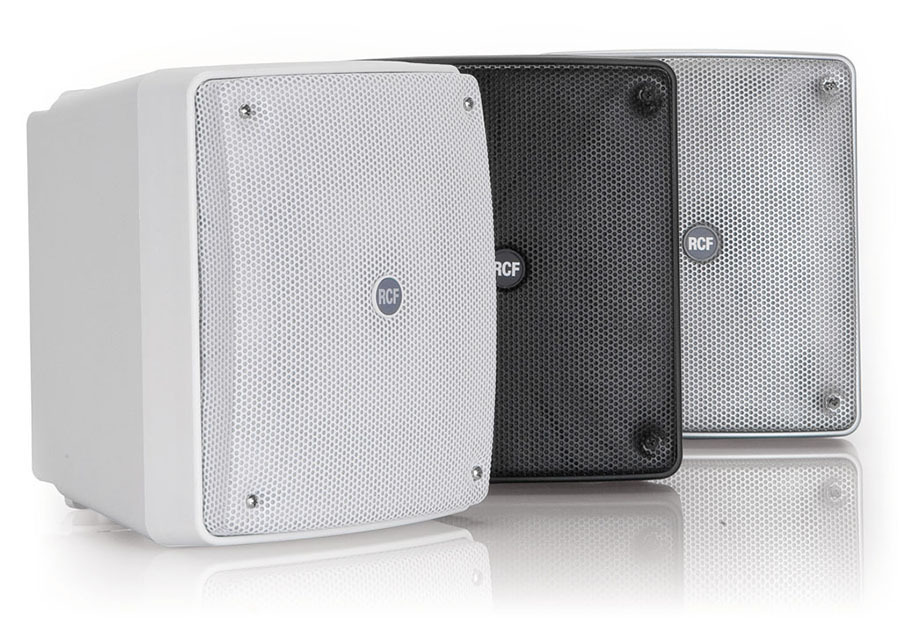 RCF MQ80 - 2 weg indoor outdoor speaker
Dankzij de hoge verstaanbaarheid, het hoge rendement en het compacte ontwerp is de 2 weg RCF MQ80P de ideale oplossing om heldere stem- en muziekweergave te krijgen in middelgrote omgevingen. De speaker is zeer geschikt voor PA-systemen en achtergrond / voorgrondmuzieksystemen. Dankzij de constante gerichtheid van 90 ° X 60 ° en eenvoudige accessoires kan deze worden gecombineerd in clusters van 2 of meer om een brede en vloeiende dekking te krijgen.
De MQ80 is geschikt voor zowel binnen- als buiteninstallaties (IP 55).
Bekijk voor meer informatie hier de brochure of neem contact op met onze specialisten en laat u adviserend.
Terug naar overzicht