"PressIT" is een draadloos presentatiesysteem van Panasonic die zorgt voor ''easy screen collaboration'' met slechts een enkele druk op de knop. Het product is dus gemakkelijk wireless te gebruiken voor uiteenlopende doeleinden.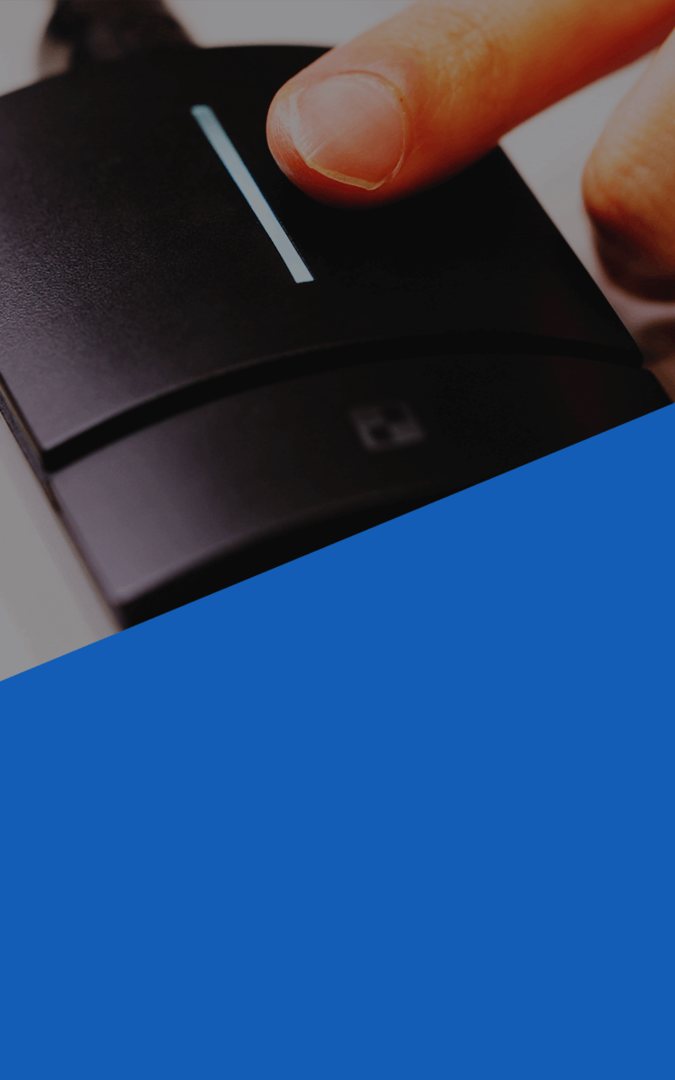 PressIT Wireless presentatiesysteem
"PressIT" is het draadloze presentatiesysteem van Panasonic voor eenvoudig samenwerken via schermen met één druk op de knop. Deze elegante oplossing, ontworpen om samenwerking in vergaderzalen snel en eenvoudig te maken, kan tot 32 apparaten tegelijk koppelen, zodat gebruikers met één druk op de knop op het scherm of via een projector kunnen presenteren.
Voor video- en audiosignalen van pc's, iOS/Android en andere mobiele apparaten. Twee soorten ontvangers: Settopbox compatibel met alle schermen en projectors, SDM-board voor SQ1- en SQE1-schermen. Compatibel met HDMI-CEC-besturingsopdrachten, gekoppelde bediening met CEC-compatibele apparaten. Tot 4 gelijktijdige weergavebronnen en tot 32 gelijktijdige transmitterverbindingen. Geen software- en stuurprogramma-installatie of netwerkverbinding nodig.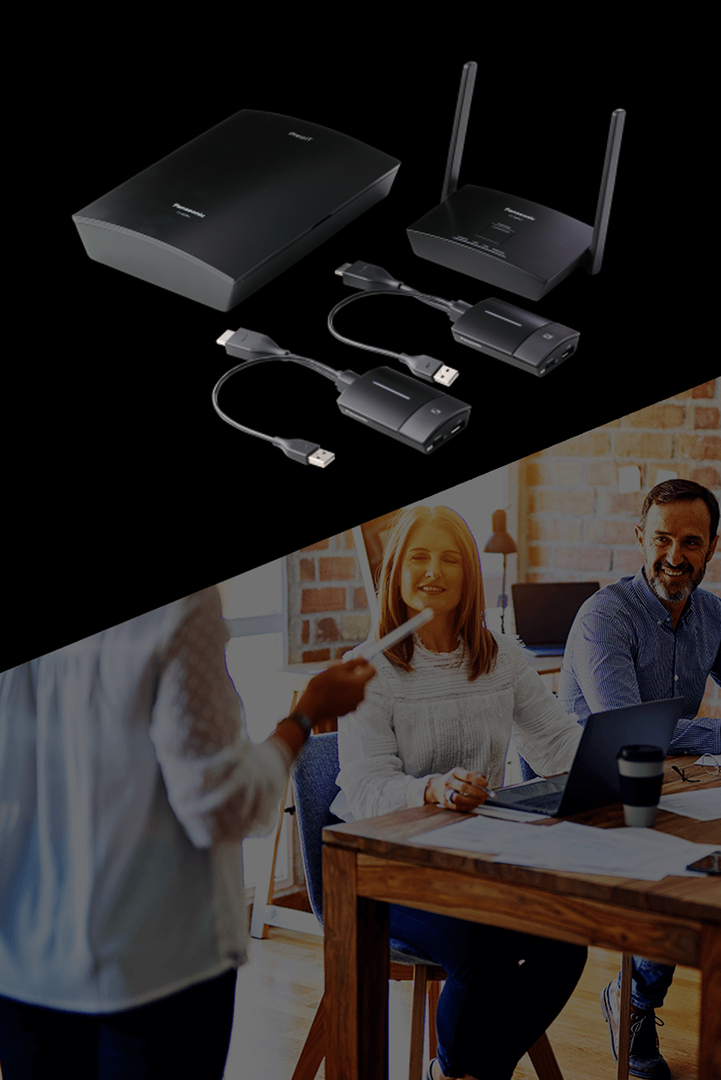 Features
✓ Choice 2 transmitters Set-top-box or SDM
✓ Presents 4 screens in Full HD (supports 4K)
✓ High-definition video 1920 x 1080 , 60fps
✓ Lock mode prevents interruptions
✓ HDMI-CEC command compatible
✓ Connects up to 32 transmitters at once
✓ ​Supports audio transmission
✓ Touch back function
✓ Connects to mobile devices
✓ Antibacterial surface treatment
✓ Low latency image
✓ Secure WPA2-PSK wireless encryption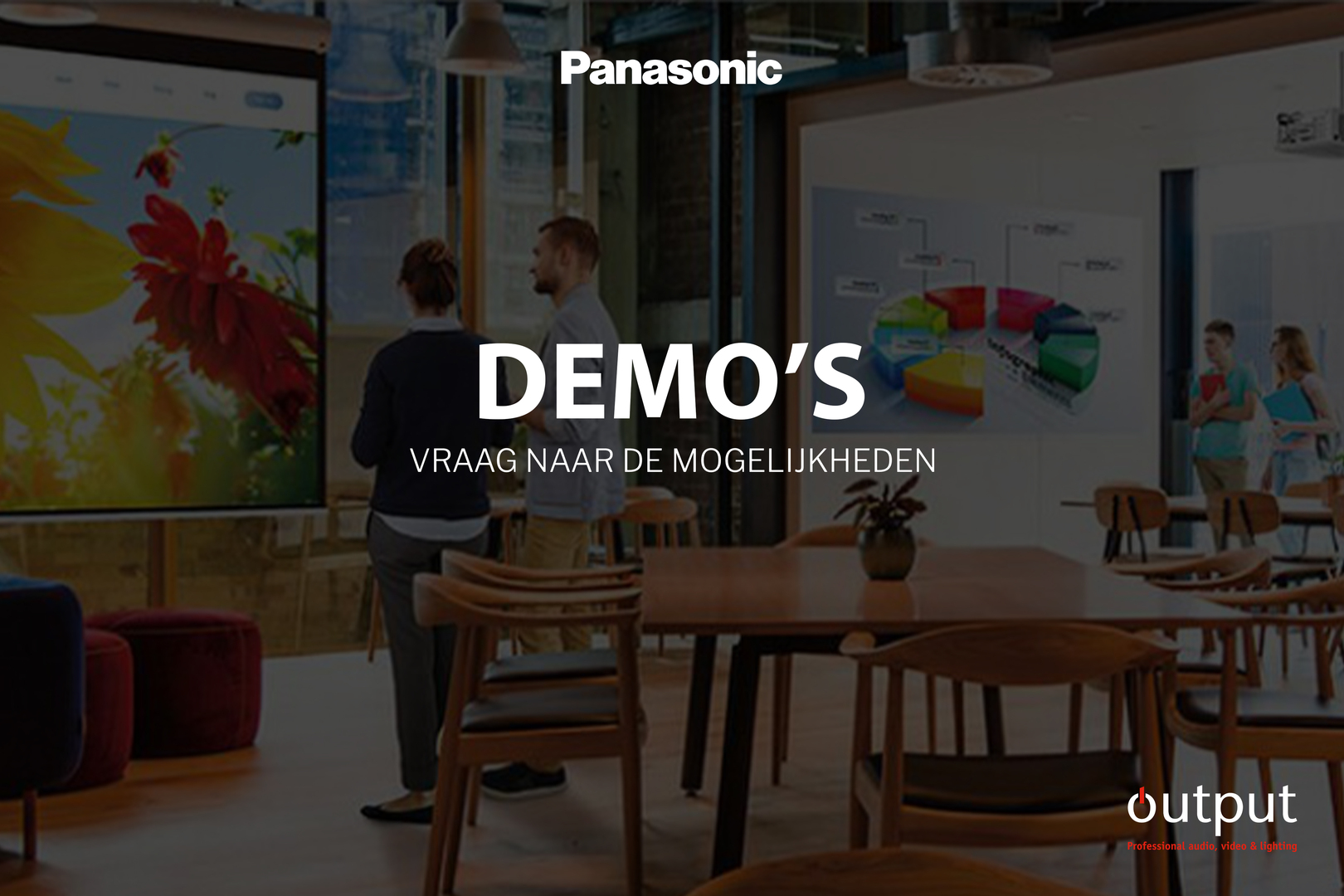 Demo mogelijkheden
Vraag een demo-set aan om bekend te raken met de PressIT. Bent u geïnteresseerd in het ontvangen van een demo-set, kunt u contact opnemen met onze specialisten om dit nader te bespreken. Zij brengen u dan ook direct op de hoogte van de voorwaarden.
Klik hier om contact op te nemen met onze specialisten.